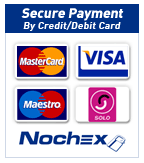 Contact Us
Roy Lovell
Managing Director
Crystal Clear Pet Products Ltd
1 Moorland Heights
Biddulph
Stoke on Trent
Staffs
ST8 6TN

enquiries @ catfood-direct.com

enquiries @ dogfood-direct.com

Tel 01782 520376 (Office Hours)

Fax 01782 450814


Registered in England No.4841794. Registered Office Vernon Road, Stoke on Trent, ST4 2QY. VAT N0. 886 8621 63
We are, Payment Card Industry Data Security Standard Compliant
Deliveries
All deliveries of Almo Nature cat food and Almo Nature dog food are by courier direct to your door. Please allow 5 working days from placing order online or from receipt of cleared cheques.
Delivery costs are weight based, £5.95 up to 30Kg, £6.95 thereafter.
Free delivery for orders over £95, further 5% discount for orders over £175. All breeders, catteries, kennels and multiple pet households automatically benefit with this discount on large orders.